Motorsports are very typical. Usually, in most of sports, teams investigat to get sponsors. But in the sportbusiness of motorsports, pilots often deal partnerships contracts with brands. Once again, Alonso finds a new partner to ride with him on the next two F1 seasons.


12.000.000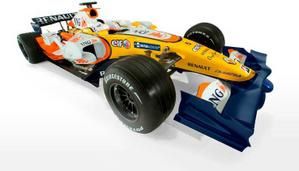 Mutua Madrilena returned to Renault following Fernando Alonso from Mc Laren. The brand has agreed a partnership with team, the ING Renault F1 Racing Team, paying 12M$ over the next two seasons. In addition, Renault also signed new partnerships with Pepe Jeans, Sanho Human and Universia.



To promote its new investment in F1, Mutua Madrilena offers 100 invitations to its customers and prospects to go and see the Spain GP. Sponsorship is not only a matter of printing on a car, or around a pitch. It is also a huge tool for customers relationship management (CRM), human ressources (to motivate employees), public relations, licensing to push your products in stores, etc. Still nowadays, some Top Management people do sponsorship because they like the sport, the team, the player. But as any communication strategy, sponsorship aims to increase the sales ! That's why sponsorship must be fully integrated into a traditionnal communication plan, not only as an added value, but as a strategic part of it.


Sponsorship gives sense to your communication. It tells a story. It brings humanity to brands. It push them closer to customers' life and to their interests. It shows that you know and understand them. Sharing passions is the best relation you can have with costumers and prospects. And sports can help you to build up such a relation between your company (your brand) and them.